Unfortunately in some countries ( including the UK) often counselling is seen as a dirty word - with the idea that strong = "I can hold everything in and no one will know what a wreck I am" !
It actually takes more courage and strength to recognise that it is time to seek an external point of view - one of the few advantages of talking to a professional outside of your own situation.
How do I know if I need counselling?
If there is a situation in your life that just does not seem to resolve itself maybe you need some support in developing enough psychologically to find a different way of doing things.
Often those who come to counselling have a degree of depression too - something that is so hard to spot and recognise if you are in the middle of it. Lets face it - if it were easy to spot none of us would ever go there!
We can measure your depression to see how much you might be affected to give you an idea of the starting point - and at the end you will therefore also be able to see how much you have developed and grown!
Whether the situation is home or work related we can work together to find solutions that suit you and that you feel comfortable with.
How do I know what to expect from you?
Certainly respect at all times and a way of working that seeks never to do any harm. In addition I follow ethical guidelines which you can see for yourself on the BACP website
What I would suggest is at the first meeting we see how we get on - if you feel comfortable then we can proceed but if not then there will be no charge for that first session and I will do my best to help you find a therapist you might feel more at ease with.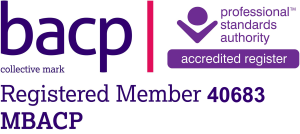 "Words of comfort, skillfully administered, are the oldest therapy known to man"

Louis Vizer

"True happiness is to enjoy the present, without anxious dependence on the future"

Seneca

"Hope is being able to see that there is light in spite of all the darkness"

Desmond Tutu

"Contentment is the only real wealth"

Alfred Nobel