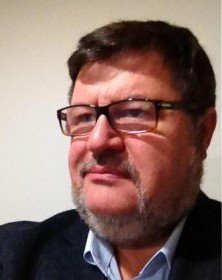 I have been immersed in the world of work for over 40 years now - living in community as well as individually during that time.
I left school and spent just over 11 years in the Army as a Musician - most of that spent in Germany ( and amazingly am still fairly fluent in the language! )
The Army gave me opportunities to work with people and encouraged me to study further - ironically leading me to leave the Army and pursue working with people - which I have been doing since 1976.
I have a unique blend of skills both on the emotional, psychological, human side and the logical part of me that delights in web design and technology, standards and quality!
I tend to follow my passion and interests so have become involved in a wide range of services for people generally - please contact me for a current CV.
Currently Situation: Self employed
Counselling with trauma and other complex cases using Trauma focused SFBT/CBT
On site trauma work for several EAP Schemes
Trainer
Private Counselling practice
Memberships ( Current)
BACP ( Member)
UK Psychological Trauma Society ( Currently studying for ESTSS Certificate in Psychotraumatology)
UK Association for Solution Focused Practice
Qualifications
Certificate of Qualification in Social Work - CQSW
Certificate of Qualification in Community and Youth Work - CQCYW
Certificate in Mediation
Post Graduate Diploma in Counselling
Post Graduate Diploma in Solution Focused Brief Therapy
ISO 9001 Auditor and Lead Auditor
BA (Open University)
BD (Hons) (University of London)
At the centre of the Universe is a desire to receive and give Love

I have a place in this world that involves other people

I am not perfect but go on changing towards a better version of me

My journey has led me to Islam where I share love and receive Love