In addition to the other skills and training I have I am also able to offer Islamic Counselling, where aspects of faith are very much included and a life view from this perspective is presented.
There are not many male Muslim counsellors, so please feel free to contact me if you think this might be of use. As well as seeing people face to face in London I am also able to use video facilities.
Please note there is a charge for my time - and even though I am from the same community I do not give free services.
There may be a limited number of slightly reduced fees for community members - please do ask.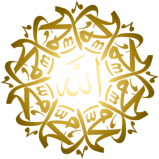 "Do not lose hope nor be sad"

Quran 1:139

"Islam teaches tolerance, not hatred, Universal Brotherhood, not enmity, peace and not violence"

Pervez Musharaf

"You do not need to know what tomorrow holds - all you need to know is the One who holds tomorrow"

"Surely, Allah loves those who place their trust in Him"

Surah Al-i-Imran (3) 159